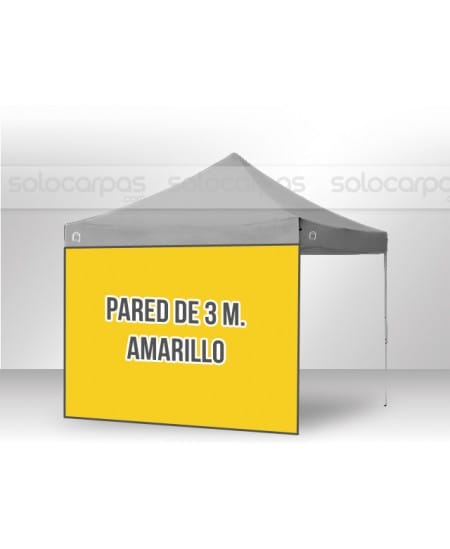 View larger
Puedes pagar tu compra con:
Very limited edition sidewalls 3 m color YELLOW for folding tent for CarpaPro Basic and BigFoot.
Velcro fastening system on the upper perimeter and flanges Velcro on the legs.
Close your CarpaPro® partially or completely in seconds. It is recommended to add to the cart by wall unit.
IMPORTANT | CarpaPro® compatible only with Basic sidewalls, if used in other folding tent than CarpaPro® Basic and any incompatibility, returns will not be accepted.
Wall color supplement includes 3 m € 5+ Iva
The product offer corresponds to the side wall, does not include CarpaPro Basic.
VERY LIMITED UNITS AVAILABLE!
The approximate height of the walls is 2 m.