Shopping Guide
How to make a purchase?
Solocarpas.com buying guide
STEP 1, 2 and 3
Choose the product by browsing the different categories available, such as between the categories and subcategories of the main column on the left. Within the product page, select the options for accessories if present, and add to cart.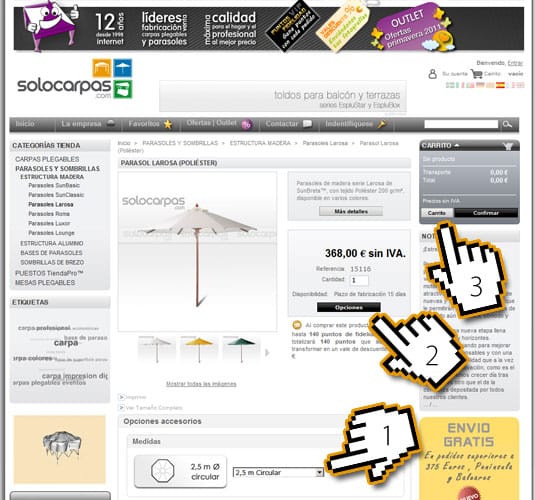 STEP 4
We found that the product added to cart next to your selected features are correct. Then confirm or click on Next. If you made a mistake you can delete the product from the cart by clicking the trash icon, you can also add the number of quantity of the product by clicking on the "+" or subtracting with the "-".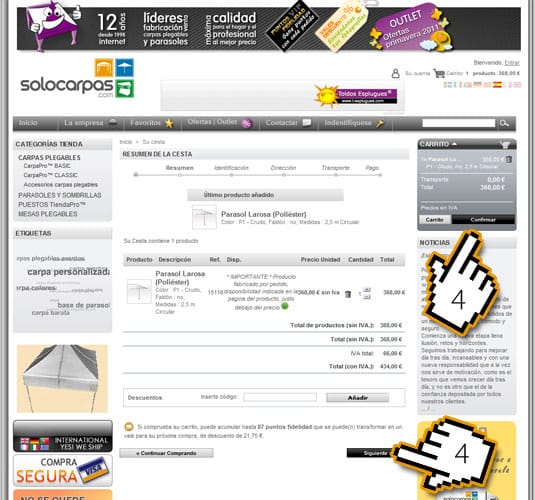 STEP 5
We have the product you want to buy in the cart, and noticed that everything is correct. If we add our first purchasee-mail on "Create Account" and click on Create Account. If customers are already insert the email with the password to identify.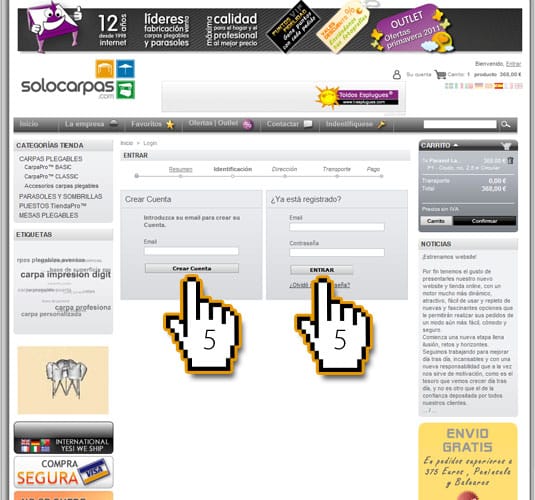 STEP 6
Verify that the billing and shipping information is correct.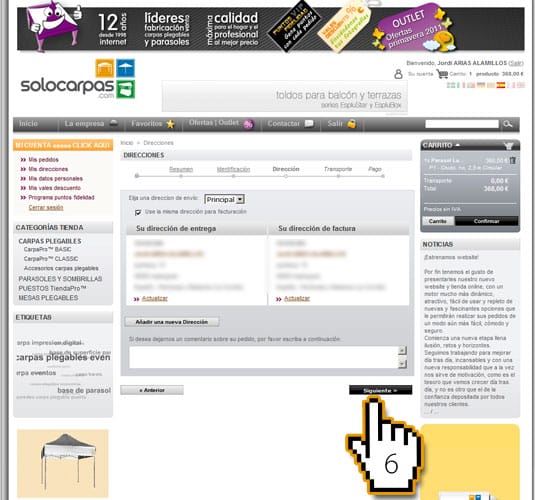 STEP 7
If you agree to accept the General Conditions of Sale solocarpas.com by clicking on the box. Then select the mode of transportation for the shipment of your order.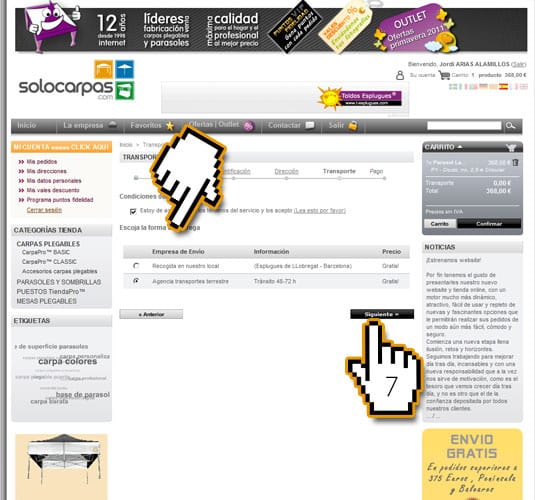 STEP 8
In this step we select the payment system, including Bank Transfer, Paypal, or Visa / Mastercard.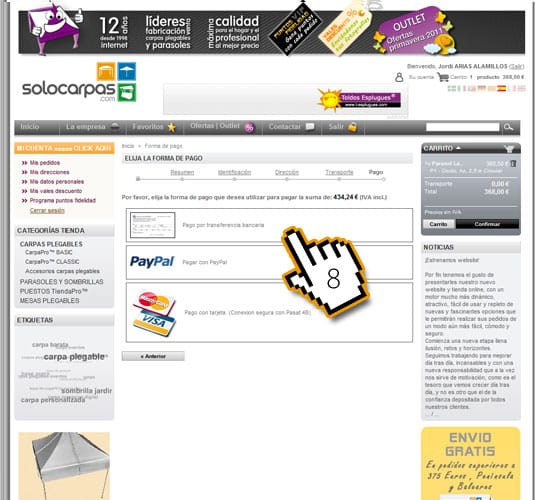 STEP 9
In this example we have selected to pay via bank transfer, the screen that appears will be similar to the image, if we confirm as in Order Processing. If you choose to pay by Paypal You will be redirected to the Paypal payment gateway. If you choose to pay by Visa / Mastercard will be redirected to the payment gateway credit card 4B. In order to process payment via credit card online, you must have previously contacted your bank to allow him to operate under a safe system of secure electronic payment. If you do not have security code, report by contacting the bank that issued your card.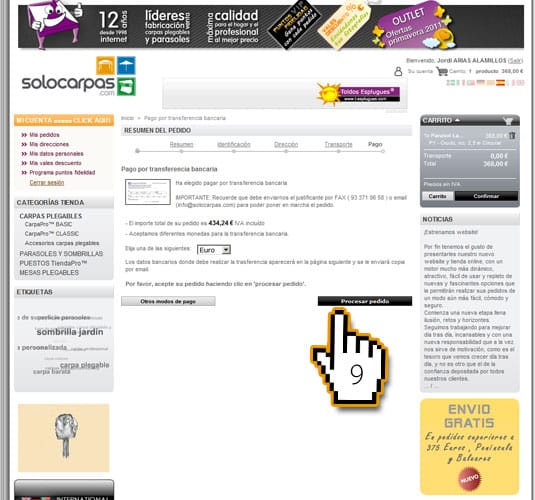 STEP 10 - COMPLETION ORDER
Your order has been completed successfully.