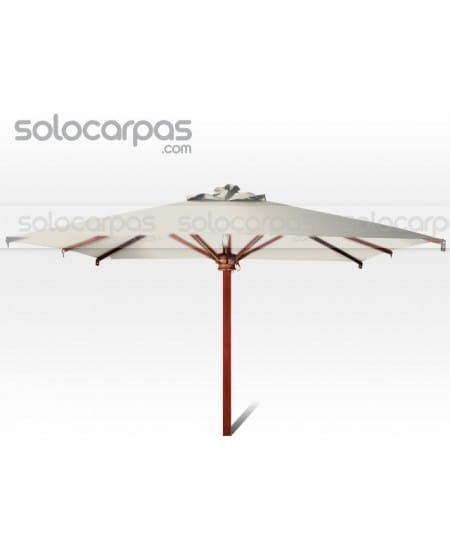 View larger
Puedes pagar tu compra con:
Delux Parasol
desde
1 174,00 €

tax excl.
tax excl.
New product
Precio por unidad
Production time 15 days
Wooden parasols SunBreta Delux ® series, Acrylic fabric 300 gr / m², available in several colors.


Warning: Last items in stock!
Availability date:
Enable Follow
Wooden parasols Acrylic fabric series Delux
Wooden structure with outdoor treatment.

Available sizes: 3.5 m and 4 m diameter circular, 3.0 x 3.0 m, and 4.0 x 4.0 square.

Square wooden pole 75 x 75 mm square.

Opening with a double pulley.

8 ribs as measured parasol ribs measure 17 x 32 mm.

With fireplace off the air.

Without skirt (optional).

Acrylic Fabric 300 gr / m² Colors Available: A1-A2-A3-A4-A5-A6.

Includes steel base atonirllar in soil, other bases consulted.
Parasol recomendado

Manuel A. on 20/07/2018

Estamos contentísimos con la compra. Cumple con lo ofrecido al 100% por 100%. Recomiendo este parasol ya que es muy elegante, robusto y fabricado con buenos materiales
Espectacular

Mario M. on 19/04/2018

Muy buen producto, calidad precio fantástica para la calidad que tiene el parasol. Es espectacular la presencia y como cambia la terraza.
Parasol muy robusto

David P. on 29/11/2017

Buen parasol. Representa un cambio importante respecto a parasoles de madera clásicos, nada que ver es como una nave nodriza al lado de éstos, aguanta muy bien el viento moderado ni se inmuta.
Cuando lo ves te llega a impactar

Alejandro S. on 15/07/2017

Parasol con buen precio para las características que tiene, en directo gana mucho más que en las fotos. El único fallo es que no me regalen otro para la casa de la playa.. terminaré comprándome el segundo.. una vez has visto este parasol el resto parecen de juguete :-/
UN PARASOL CON GRAN PRESENCIA

AGUSTIN C. on 08/06/2017

SOBERBIO PARASOL. PRECIOSO Y ROBUSTO. TELA DE TOLDO DE CALIDAD Y MADERA GRUESA Y RESISTENTE
excelente parasol de verdadera gama alta

milagros m. on 06/05/2017

todo perfecto excelente parasol de gama alta, acabados de altisima calidad, muchas gracias
Todo bien, entrega rápida

Luis V. on 15/09/2016

Hasta el momento ninguna queja con el parasol, vino con la base de acero para atornillar que ya viene incluida en el precio, la base es de buena calidad y preparada para el mástil cuadrado que tiene este parasol, la instalación fue muy fácil con 4 tornillos, todo bien perfecto.
Sombrillas con una elegancia y presencia espectacular

Aitor E. on 25/07/2016

Este modelo de sombrilla se nota que está orientado más al uso profesional por presencia, resistencia y calidad del tejido, las vimos instaladas en un famoso hotel de 5 estrellas y gracias a la etiqueta cosida de Sunbreta las localizamos en su catálogo. El pedido nos llegó perfectamente embalado y en el plazo estimado, hemos instalado dos unidades junto la piscina y han quedado preciosas.
Satisfecha con los parasoles

Rosa María B. on 04/03/2015

Es la priemra vez que compro, estoy satisfecha con la compra porque los parasoles han quedado muy bien en el restaurante, espero que me duren muchos años.
Pedido parasoles Delux para hostelería

José C. on 15/09/2014

La calidad de estos parasoles es excepcional, ya nos han preguntado por ellos ya que la presencia y elegancia es insuperable, tenemos un negocio de hostelería y banquetes de boda y hemos instalado 12 unidades de 3x3 en la terraza principal, han quedado espectaculares, muchísimas gracias por la colaboración.
Related products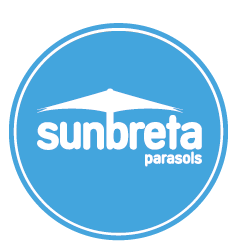 1 review
Item Code: 15183
Availability:

Production time 15 days
Base steel surface with 4 tiles, total weight 100 kg.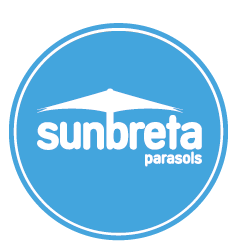 0 review
Item Code: 15182
Availability:

Production time 15 days
Base steel surface with 4 tiles, total weight 75 kg.